MSCE Pune has announced the Final NMMS Maharashtra result 2022 on August 29, 2022. Students can check their NMMS 8th Class Maharashtra Result 2022 online on nmms.mscescholarshipexam.in. Open the given link to access NMMS exam result 2022 Maharashtra.
Result Link: Click Here to check NMMS Maha Exam Result.
Download Selection List Here.
Students who appear for exam can check MSCE Pune NMMS result 2022 through login window and in form of a merit list. First login window result is published online where students can enter their seat number to access NMMS Maharashtra result 2022.
After a few days, MSCE Pune come up with a separate NMMS Maharashtra merit list 2022 and cutoff. This list will contain the name and details of students selected for scholarship.
NMMS Result Maharashtra 2022 Dates
Below are the tentative dates of NTSE Maharashtra exam and result.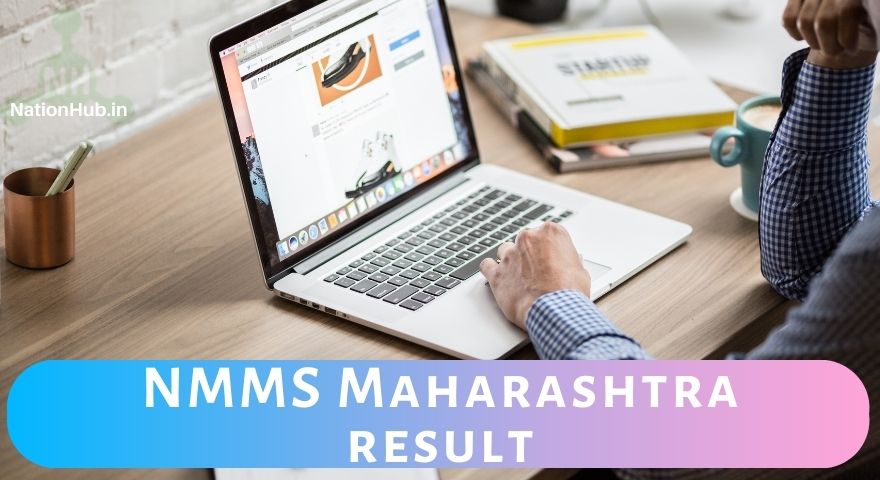 | Events | Dates |
| --- | --- |
| Exam date | June 19, 2022 |
| Result date | August 11, 2022 |
| Last date to raise objections | August 22, 2022 |
| Final Result date | Last week of August 2022 |
NTSE 2022 Maharashtra Result Dates
Last year, NMMS result Maharashtra 2021 was announced on July 27, 2021 for exam which was conducted on April 6, 2021. The online nmms.mscescholarshipexam.in 2021 result was announced in form of category-wise merit lists. The council also provided the facility to search NMMS Maharashtra result 2021 for all students.
About Correction in Result
Official website says, "NMMS result has been announced on 10/08/2022 on Council website www.mscepune.in and https://nmmsmsce.in/.
If there are any corrections / objections regarding the spelling, caste, disability and other problems in the name of the students in the said list, please send an email through the school to the council at nmms.msce@gmail.com. To be reported by 22/08/2022.
Amendments received after the prescribed deadline will not be considered. The principal of the school concerned shall be responsible for the loss of the students."
How to check NMMS Maharashtra Result 2022?
The online NMMS result Maharashtra is announced in two formats: through login window and as merit list in the same manner of NTSE result 2022 stage 1 Maharashtra.
NMMS Maharashtra Exam Results 2022 through Login Window
Login window is useful to check NMMS result 2022 Maharashtra at ease for an individual student or school. Below are the steps to check nmms.mscescholarshipexam.in result through login portal:
Go to the official website: www.mscepune.in.
Click on the link of NMMS exam result 2021-22 Maharashtra.
In the login window, enter 13 digit seat number of a student to check individual student result. OR you can enter 11 digit UDISE code of a school to check school-wise NMMS 2022 result Maharashtra.
Click on the 'Show Result' button.
The online MSCE Pune NMMS result 2022 will open on the screen.
Take a printout or screenshot.
Download NMMS Result 2022 Maharashtra Merit List
Selection list or merit list is a list of students who have been selected for awarding scholarship amount. MSCE Pune releases District-wise caste-wise NMMS Maharashtra merit list 2022. Also, check scholarship result 2022 8th class Maharashtra.
Here is the procedure to download NMMS Result 2022 Maharashtra Merit List:
Go to the result of nmms.mscescholarshipexam.in by following the first two steps of the method given above.
From the selection list section, choose your district.
Now, select your caste from the next drop-down list. (Fo example, if your district is Pune and caste is general, then choose Pune from first list and general from 2nd list.)
A list of selected students will appear on the screen.
Click on 'Print/Download' button to save NMMS Maharashtra Result 2022 PDF in the device.
Details Mentioned in NMMS Result 2022 Maharashtra
The online NMMS Maharashtra result 2022 will contain student's basic details and marks details as given in the marksheet of Maharashtra Scholarship Result 2022 5th class:
School name
Seat number
UDISE code
Candidate name
Date of birth
Caste Category
Disability
Maximum marks
Obtained marks
Percentage
Result status
Remark
What is NMMS Maharashtra result 2022 date?

It is expected that NMMS result 2022 Maharashtra merit list will be released in the last week of February 2022.

Where can I check and download NMMS result Maharashtra?

Students can check and download their result online from nmms.mscescholarshipexam.in