National Testing Agency or NTA will release Sainik School Cut off 2021 for Class 6 and 9 admissions. The cutoff of AISSEE 2021 will be announced in the second week of March 2021. Sainik School cutoff 2021 is released separately for each school that's why some differences are seen among the school-wise cutoff marks.
Students will be selected for the medical exam as per AISSEE 2021 cut off, which will be held in March 2021. Sainik School 2021 cutoff will be separate for Class 6 and 9.
Also, know how to fill Sainik School OMR Sheet 2021
We commonly see that Sainik School cut off 2021 for general category remains high than other categories. Check out more details about AISSEE cutoff 2021 in the following sections:
Sainik School Cut Off 2021 Dates
| | |
| --- | --- |
| Event | Date |
| Exam | February 7, 2021 |
| Cutoff date | Second week of March 2021 |
| Result date | Second week of March 2021 |
| Medical exam | March 2021 |
| Final cutoff | April 2021 |
How is Sainiik School Cutoff 2021 determined?
This is confidential information which is not revealed by authorities. But we have provided some common cutoff determining factors on which AISSEE cut off 2021 may depend:
Total students appeared
Available seats
Reservation system
Exam difficulty level
Marks scored by students
Sainik School Cut Off 2021
Respective Sainik School releases the criteria and minimum marks to select students for admissions.
The AISSEE 2021 cut off marks will be announced after the result. But till then, students can check previous year cutoff marks in the following sections to set their target for the upcoming exam, accordingly.
Sainik School Passing Marks vs Cut off
Cutoff marks are the minimum marks which a student must secure to get selected for the next stage or admission. Whereas AISSEE passing marks 2021 are like as qualifying marks.
For e.g. if any student has secured the Sainik School passing marks in the exam. But unable score Sainik School cut off 2021 marks, then he/she is not selected.
Also, check Sainik School preparation tips 2021
Sainik School Passing Marks or Qualifying Marks
| | |
| --- | --- |
| Category | Minimum Marks |
| Unreserved (General) | 45% |
| OBC/SC/ST | 40% |
| PH (Physically Handicapped) | 35% |
Sainik School Rewa Cutoff 2020-21
Check Class 6 and 9 Rewa cutoffs along with the number of selected students in the following tables:
AISSEE Rewa Class 6 Cut Off 2020-21
| | | |
| --- | --- | --- |
| Category | Cutoff | Selected Students |
| General (MP) | 258 | 37 |
| Defence (MP) | 257 | 12 |
| General (Open) | 207 | 4 |
| Defence (Open) | 254 | 3 |
| SC | 244 | 12 |
| ST | 196 | 7 |
AISSEE Rewa Class 9 Cutoff 2020-21
| | | |
| --- | --- | --- |
| Category | Cutoff | Selected Students |
| General (MP) | 302 | 4 |
| Defence (MP) | 320 | – |
| General (Open) | 298 | 1 |
| Defence (Open) | 360 | 1 |
| SC | 286 | 2 |
| ST | 192 | – |
Sainik School Ghorakhal Cutoff 2020 (Class 6 and 9)
Category
Class 6 Cutoff (Boys)
Class 6 Cutoff (Girls)
Class 9 Cutoff
SC
202
222
230
ST
174
242
216
Defence (Uttarakhand)
248
224
310
Uttarakhand (Gen)
245
233
312
Other State (Defence)
250
242
300
Other (General)
–
320
Sainik School Purulia Cutoff 2020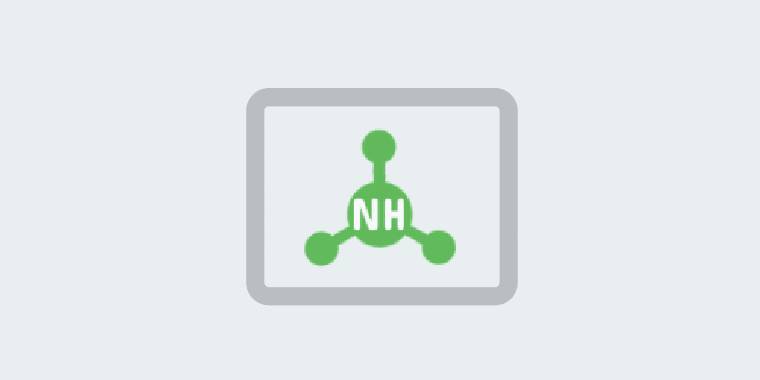 Sainik School Bijapur Cut off 2020
Check Class 6 and 9 Bijapur cutoffs along with the number of selected students in the following tables:
AISSEE Bijapur Class 6 Cut Off 2020
| | | | | |
| --- | --- | --- | --- | --- |
| Category | Boys Cut off | Boys Selected | Girls Cut off | Girls Selected |
| General (Other) | 228 | 9 | 247 | 1 |
| General (Home) | 254 | 39 | 262 | 3 |
| SC | 221 | 13 | 235 | 2 |
| ST | 225 | 4 | – | – |
| Def (Home) | 218 | 11 | 222 | 1 |
| Def (Other) | 193 | 6 | 208 | 1 |
Sainik School Nalanda Cut off 2020-21
We have provided Class 6 and 9 Nalanda cutoffs along with the number of selected students in the following tables:
AISSEE Nalanda Class 6 Cut Off 2020-21
| | | |
| --- | --- | --- |
| Category | Cutoff | Selected Students |
| General (Home) | 279 | 31 |
| Defence (Home) | 258 | 11 |
| General (Other) | 279 | 15 |
| Defence (Other) | 129 | 5 |
| SC | 249 | 12 |
| ST | 231 | 6 |
AISSEE Nalanda Class 9 Cutoff 2020-21
| | | |
| --- | --- | --- |
| Category | Cutoff | Selected Students |
| General (Home) | 338 | 8 |
| Defence (Home) | 318 | 3 |
| General (Other) | 280 | 4 |
| Defence (Other) | 236 | 1 |
| SC | 280 | 3 |
| ST | 158 | 2 |
Sainik School Mainpuri Cutoff 2020-21
| | |
| --- | --- |
| Category | Class 6 Cutoff |
| SC | 220 |
| ST | 75 |
| Home State General | 257 |
| Home State Defence | 244 |
| Other State General | 158 |
| Other State Defence | 178 |
Sainik School Jhansi Cutoff 2020-21
Check Class 6 cutoff of Jhansi in the following table:
| | |
| --- | --- |
| Category | Cutoff |
| SC | 198 |
| ST | 124 |
| Home State General | 250 |
| Home State Defence | 248 |
| Other State General (Maharashtra) | 211 |
| Other State General (Bihar) | 258 |
| Other State General (MP) | 203 |
| Other State General (Rajasthan) | 139 |
| Other State General (Gujarat) | 234 |
| Other State Defence | 142 |
Sainik School Reservation System 2021
National Testing Agency has prescribed the reservation system for all Sainik School. We have explained these criteria below with an example:
If any school has a total of 100 seats are available, then
67% i.e. 67 seats are reserved for students from Home State/UT
33% i.e 33 seats are reserved for students from Other States/UT
Category-wise available seats will be like as given below:
| | | |
| --- | --- | --- |
| Category | Home State | Other State |
| SC | 15% of 67 = 10 | 15% of 33 = 05 |
| ST | 7.5% of 67 = 05 | 7.5% of 33 = 02 |
| OBC (Non Creamy) | 27 % of 67 = 18 | 27 % of 33 = 09 |
| Balance Seats | 67 – (10 + 05 + 18)= 34 | 33 – (05 + 03 + 09) = 16 |
| Defence | 25% of 34 = 09 | 25% of 17 = 04 |
| General | Balance of 34- 09 = 25 | Balance of 17- 04 = 13 |
| Total | 67 Seats | 33 Seats |