CA Foundation OMR Sheet 2022 – Institute of Chartered Accountants releases CA OMR sheet 2022 for intermediate, foundation and final examinations. If you are planning to give a CA exam then you need to know about the ICAI OMR sheet 2022.
Try a sample CA Foundation OMR sheet 2022 while practicing the sample papers. ICAI is a recognized body that maintains CA courses all over India.
Every year ICAI releases a syllabus along with updated exam patterns for CA exams. The CA exams are held every year in May and November in two groups. Students can check the official website for more info relating to CA exams.
CA OMR Sheet 2022 Download Links
Below we have provided CA Foundation OMR sheet 2022 PDF download link along with intermediate and Final exam OMR sheets.
CA OMR Sheet 2022 December Download
Here, students can also access sample of CA descriptive answer sheet 2022 which is same for foundation, intermediate and final exams.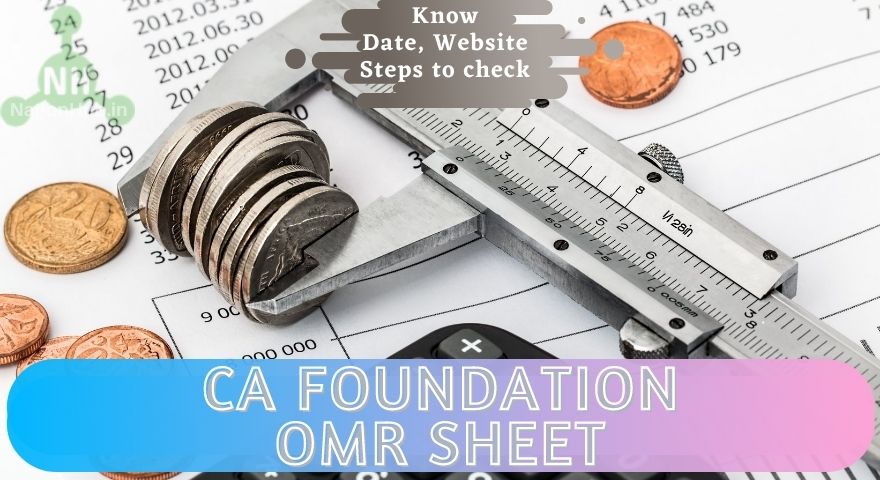 Click here to download CA OMR sheet 2022 for descriptive examination
Here is the image of CA foundation OMR sheet 2022 that can help you to a great extent.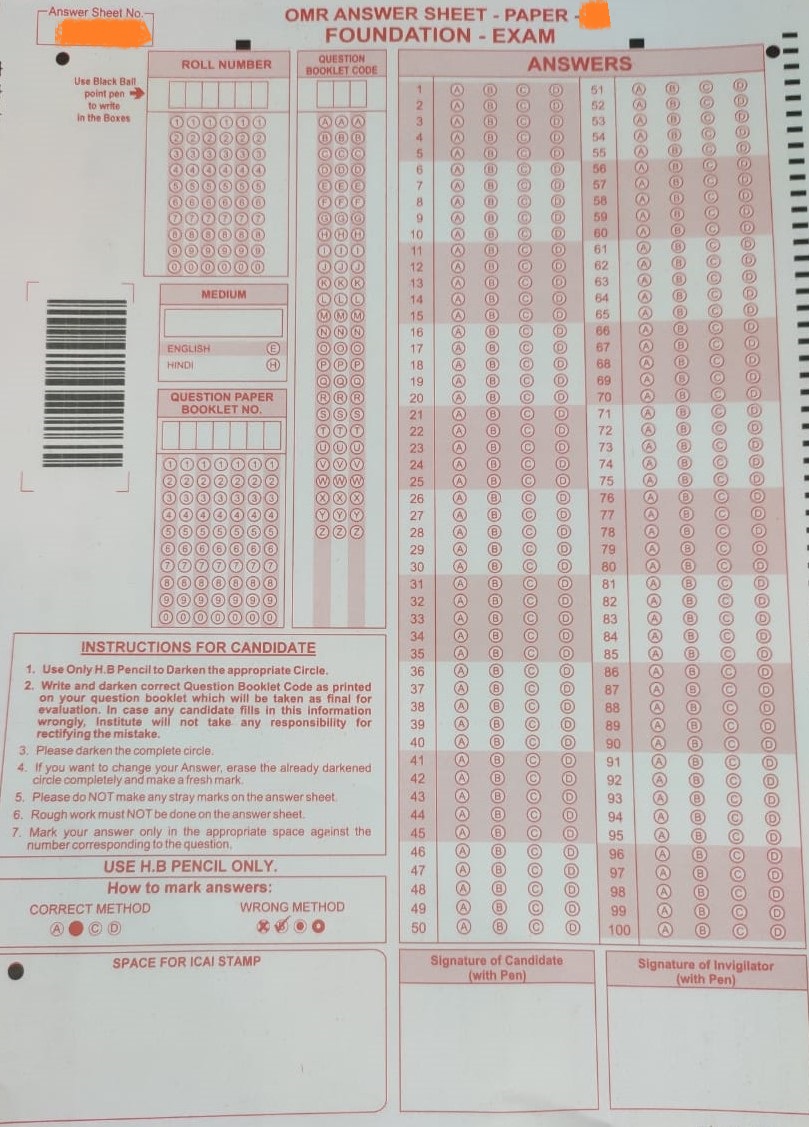 How to download CA OMR Sheet 2022 sample?
You can download CA omr sheet foundation 2022-2022 either from the official website or from any other site, but it is best to access it from the official site. Here are the steps to download ICAI OMR sheet 2022:-
Tap on the official website www.icai.org and tap on the CA OMR sheet pdf download for the practice link.
Enter password and application roll and tap on login.
Thereafter, you need to tap on CA 2022 omr sheet challenge tab.
In this way, you can take the practice challenge. Also, check skill subjects in CBSE Class 10.
How to fill CA Foundation OMR Sheet 2022?
Now, let's have a look at how to fill ICAI omr sheet 2022 in practice, so that you don't face any problem in your exam.
Firstly, add your roll number as given in your admit card.
Then, fill the circles as per your roll number that is given below after every numbered box.
Once done with this, then fill in the question booklet code given on your question paper.
Then, fill the circles just like you fill your roll number circles.
Then, fill the medium section in the language in which you want to give the exam and select the option below.
Then, fill in the question paper booklet number that is given on your question paper and fill the circles as per the numbers.
In the signature, the column does your signature.
Also Read
Common Mistakes while filling ICAI OMR Sheet 2022
Sometimes CA omr sheet 2022 filling can be so daunting that people can make mistakes while filling it, so it is advised to practice on a sample CA omr sheet. Let's dig into common mistakes that people can make while filling up omr sheets.
Don't fill two options for one question as it can make your question null.
Fill in the same question paper booklet number and omr sheet booklet number.
Read the instructions carefully and then go ahead.
Avoid putting stray markings on ICAI omr sheet 2022.
So, fill it very carefully and avoid these common mistakes as these mistakes can reject your answer sheet. Go through the instructions properly without any haste.
Instructions to fill CA OMR Sheet 2022
To avoid these common mistakes while filling the ICAI answer sheet pdf you need to follow some instructions, otherwise, the sheet can get rejected. What instructions do you need to follow? Let's have a look at them.
Make use of the ballpoint pen to write the information.
Make sure to use an H.B pencil to fill the circles. 
Fill in the correct question booklet code as if it is filled wrongly. The institute is not responsible.
Make sure to darken the full circle in CA Foundation OMR sheet 2022.
If you want to change the answer, then erase the already darkened circle and mark the fresh one.
Don't do any rough work on the CA omr foundation sheet 2022.