IOQM Registration 2022 Last Date – MTA has released the PRMO registration 2022 form online on ioqexam.in. IQOM is open for students from classes 8 to 12. NIOS students are also eligible for PRMO exam registration 2022.
The PRMO registration form 2022 may be submitted online on the official website. Students will be required to pay a PRMO 2022 registration fee of Rs 200. You may pay your fees for PRMO registration 2022 online. Keep the registration number safe to check PRMO result 2022 online.
Advertisement
Students who fill the PRMO form 2022 online, the admission card will be available to download. Applicants should be aware that the PRMO test has changed its name to the Indian Olympiad Qualifier in Mathematics (IOQM) for this academic year.
PRMO Registration 2022 Dates
The registration date for the PRMO 2022 or PRMO 2022 has been announced by the HBCSE. PRMO 2022 online registration dates are given here to assist students in their planning.
| Events | Tentative Dates |
| --- | --- |
| PRMO registration 2022 start date | September 25. 2022 |
| PRMO Application form 2022 last date | November 15, 2022 |
| Exam date | January 9, 2023 |
| PRMO 2022 result date | February 2023 |
PRMO 2022 Registration Dates (Expected)
Eligibility Requirements for PRMO Registration 2022
PRMO 2022 registration forms must be filled out only by those who meet the age requirements listed below by the PRMO.
The PRMO 2022 application form may be completed by Indian citizens and OCI cardholders.
Students with OCI cards are unable to compete for the Indian team in the International Mathematical Olympiad (IMO).
A Step-by-Step Guide for PRMO Registration 2022 Online
PRMO 2022 registration forms are accessible online. NIOS students may now register for the PRMO 2022 as well. To fill up and submit the PRMO application form 2022, follow the procedures listed below.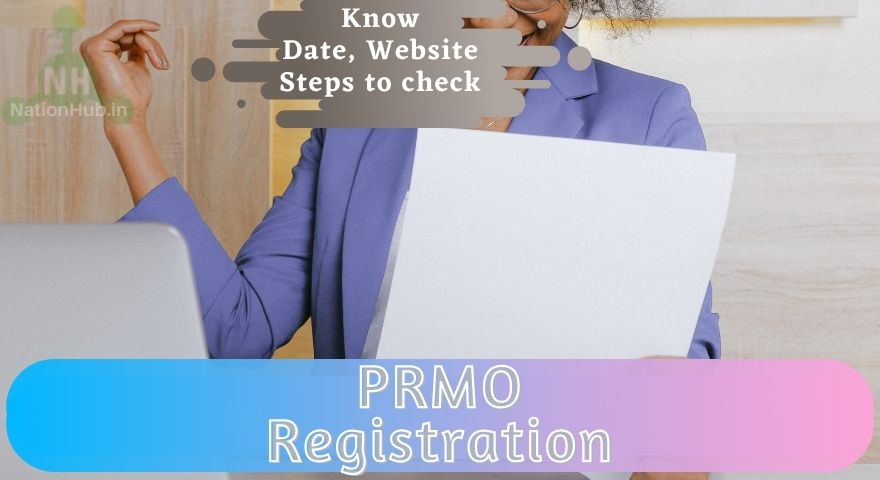 Students may get a copy of the PRMO application form 2022 by downloading the document below in PDF format.
Correctly fill the information requested.
Registration centers must receive completed PRMO form 2022.
Offline payment of the registration fee is required.
During the registration process, registration centers will send the students' personal information to the portal.
A list of "PRMO registration centers" will be made available on the official website.
Related Links:
For more information, visit the PRMO website at reg.ioqexam.in
In addition, all KVs, JNVs are eligible to register as registration centers and receive PRMO registration forms from students at other institutions of learning.
PRMO Registration Form 2022 – Information Required to Fill
Students must complete the PRMO online registration 2022 by providing the information shown below:
Full Name
Date of Birth
Address
Gender
Class
Contact number
Email Address
School details:
School name
School Type (KV, JNV, Others)
Details for Open School (NIOS)
Also Know About Other Registrations