MAT Exam Date 2023 – All India Management Association conducts the MAT Exam 2023 through two modes as PBT & CBT. It is organized for the students who want to enroll themselves in a MBA or PGDM course in one of the top B-Schools. MAT Exam Date 2023 is likely to fall in the month of February & March 2023. 
check for MAT Exam dates 2023
MAT Exam 2023 is conducted in three different modes that are Internet Based Test (IBT), Paper Based Test (PBT) and Computer Based Test (CBT). The MAT Registration 2023 will be the same irrespective of the MAT Exam Date 2023 and mode of test.
MAT Exam Date 2023
Students who wish to appear for the MAT Exam 2023 must check the table given below which contains tentative MAT Exam Date 2023:
Events
Date
Last date to apply for PBT Mode exam
February 14, 2023
Last date to apply for CBT 1
February 21, 2023
Last date to apply for CBT 2
February 27, 2023
Exam Date
For PBT mode – February 19, 2023
For CBT 1 – February 26, 2023
For CBT 2 – March 4, 2023
MAT Answer Key 2023
A few days after exam
MAT 2023 Results
Third Week of March 2023
MAT Exam Registration Date 2023
AIMA will start the MAT 2023 Registrations in February 14, 2023. The MAT Registrations 2023 will be the same for any mode whether the student is choosing IBT, PBT or CBT.
Students can Register for MAT Exam 2023 through the official website of AIMA- MAT that is mat.aima.in where students first need to verify their mobile number and email ID, followed by filling necessary details and uploading asked documents within mentioned conditions.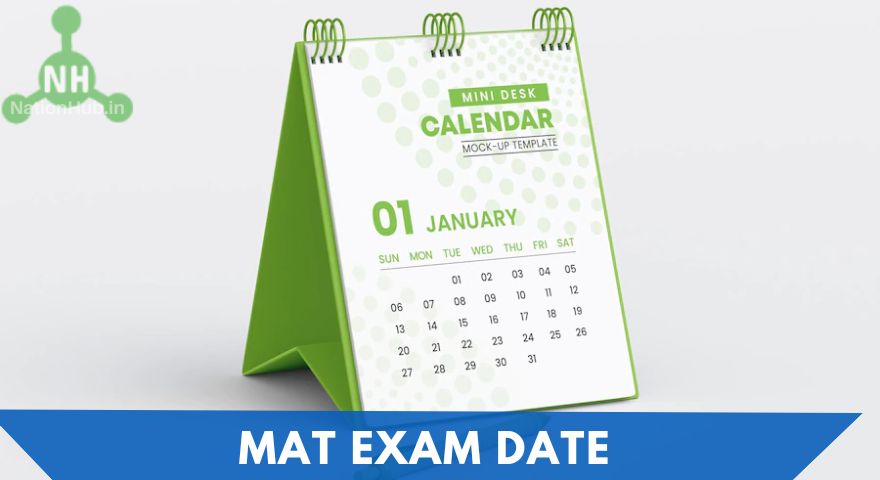 Candidates who have registered themselves for MAT Exam 2023 will be getting their MAT 2023 Admit Cards approximately one week before the day of examination. Students will not be allowed to appear for the examination without carrying their MAT 2023 Admit Cards,
Admit Cards contain all the basic details like Exam Date, Exam Time, Exam Venue, Important Instructions etc. Thus students must download their Admit Cards as soon as they are released on the website.
MAT 2023 Result Date
AIMA will be releasing the MAT Exam 2023 Results on Third week of March 2023. Based on the MAT 2023 Results, students will be given admissions in over 800 different MAT accepting colleges all over the country.
Students will be able to check their MAT 2023 Exam Results from the official website using their MAT 2023 roll number and password.
Also read
FAQs Related to MAT 2023 Exam Date
Can we apply for the MAT 2023 Exam in multiple modes as well?
Yes, students are allowed to register in two different MAT exam mode. Out of which, one should be PBT and the other can be chosen between CBT and IBT.
What is the fee for MAT Exam 2023?
If a student is registering for MAT Exam 2023 through one mode only, then the fee is Rs 1900 whereas if the candidate is registering for two modes, then the additional fee will be Rs 1150 over Rs 1900.